Our Story
Hey there! We're Chris and Jackie Paddon. Together with our family, we started Paddons Paddock Winery in 2014, when we planted our first set of Pinot Noir vines in our beautiful Wanaka winery. This region is well-known for Pinots, and we wanted to make the best Central Otago Pinot Noir we possibly could.
We wanted all of our wines to be ready to consume and sell at the same time, so a year later, we planted our white varieties. Pinot Noir ages for a year in barrels, then it sits in a bottle for 6 months before it's ready to consume. The white wines, Pinot Gris, Sauvignon Gris and chardonnay, are ready between 5 and 9 months from harvest.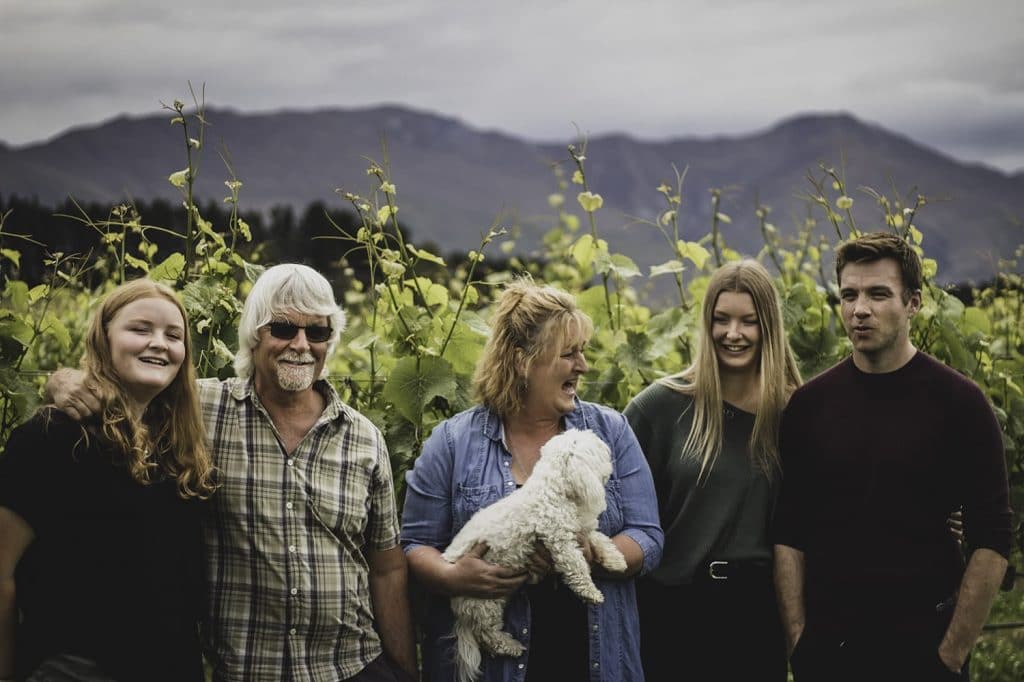 How We Built Our Winery In Wanaka
In preparation for our baby vines, we dug 63 holes to see how deep the shingle was and what type of soils we have. We discovered we lacked lime, so we fixed that. We dug trenches to remove tree roots that surrounded the area and laid linings within to interrupt the growth of the tree roots interfering with the vines. We turned the soil, sorted the watering and liquid fertilising infrastructure, planned the planting directions, planted the vines, plummeted the steel posts, connected the wires and feeding pipes… It was a mammoth job and very satisfying to see it all finished at the end. One word to describe our endeavour is GRIT.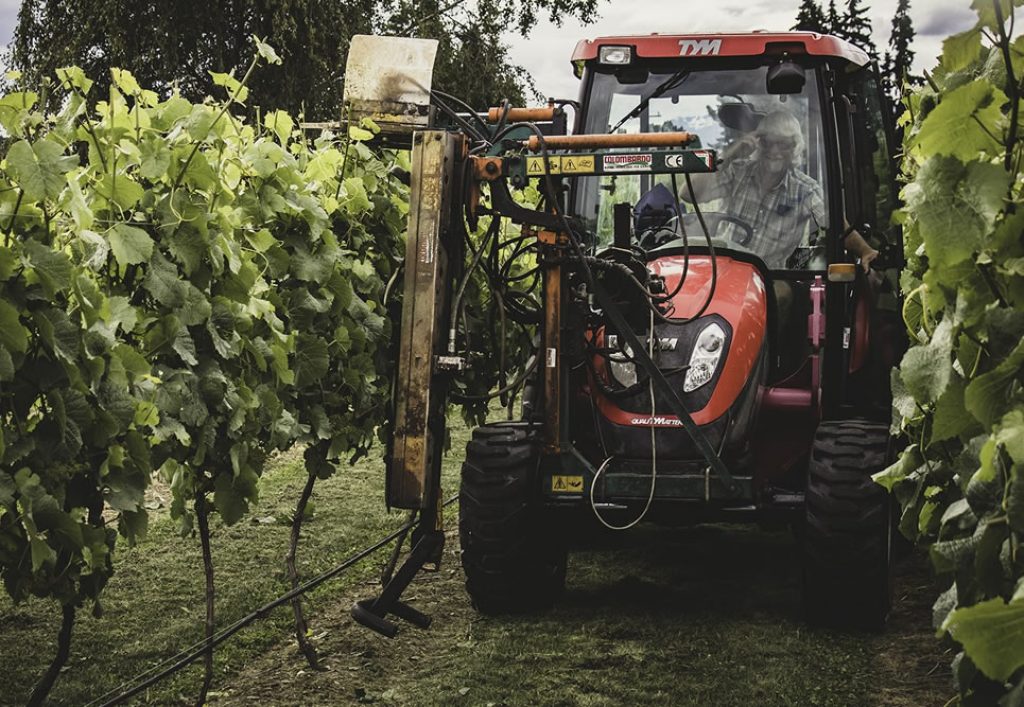 About Us
Chris is the machines man, a mechanic by trade. He's more of an engineer, creating and inventing equipment that will make the job easier and more efficient. As long as it has a motor/hydraulics attached, he can turn his hand to anything. He loves working on the land and using his machinery.
Jackie is more relaxed, working on the land with the woofers and making sure the vines are happy. Coming from a sales background, Jackie enjoys the company of others. Sipping a glass or two of wine helps as well.
At the beginning, we were told we will not be able to grow grapes very well in this area due to frosts. With due consideration, many a night discussion and deliberation, we decided the best way to fight these frosts was with water. We set up a sprinkler system. Chris built the dam with his JCB, sourced a lining from a guy who imports it from the American army, filled it up with water from the bore and created a dam. It is the size of a rugby field and 3 metres deep – an awesome swimming hole for the kids!